P O S H Guide to Thailand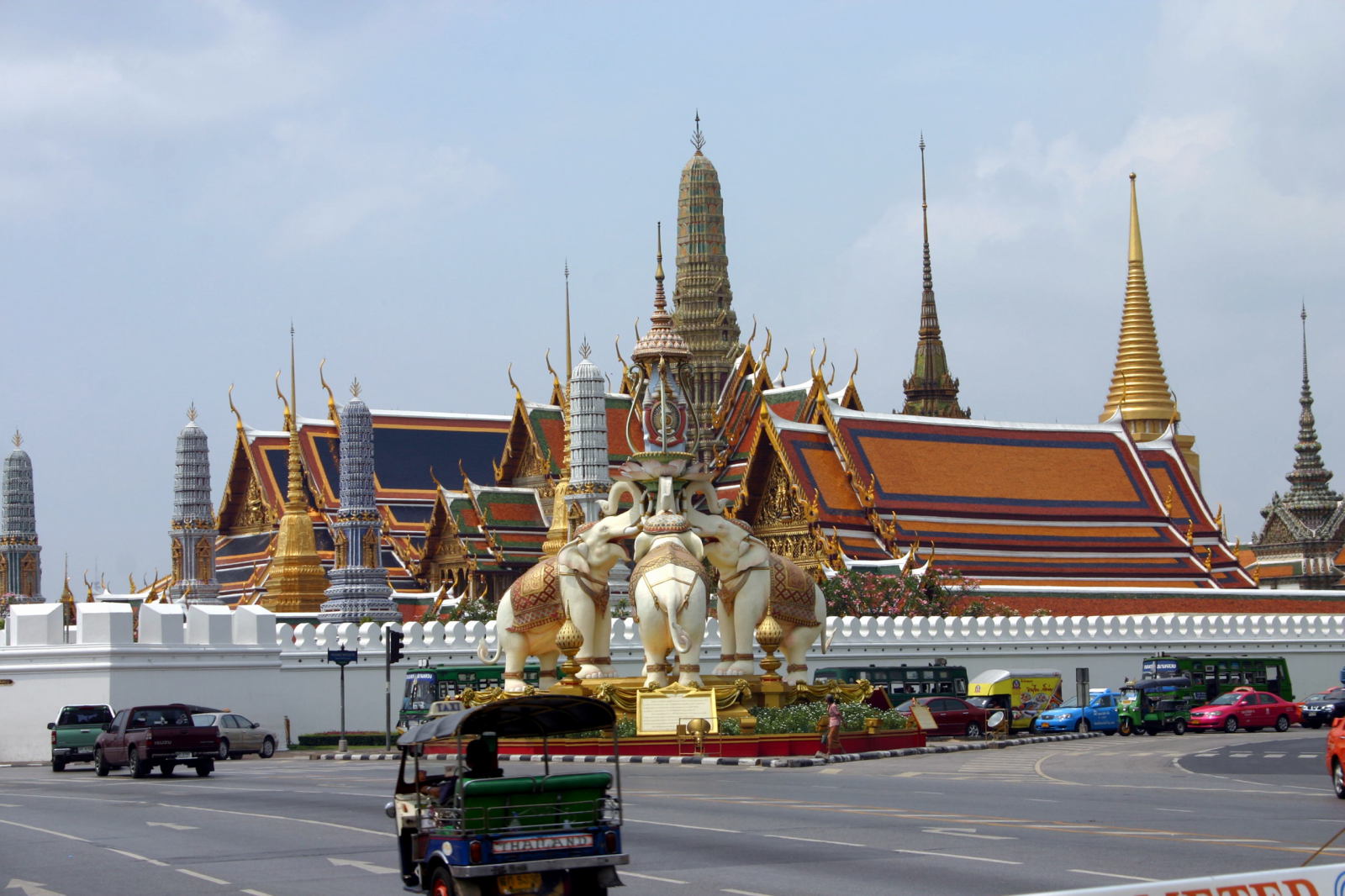 Traffic outside the Temple of the Emerald Buddha, part of Bangkok's Grand Palace.
Thailand offers the tourist a somewhat unique experience in all of Southeast Asia. Unlike all of its neighbors, the country was never colonized by Western powers. At least not in the traditional sense. A long history of openness and adaptation means that the capitol of Bangkok in particular is a very western city.
However, you only have to scratch the surface to find old traditions and a style of doing things that isn't seen much any more. A very tourist-oriented economy insures that Thailand has something for just about every one.
Regions & Major Cities
Thailand is a huge country of more than 60 million people. With more than 1,000 years of history since the founding of the first Thai kingdoms, and influences ranging from China to India to Portugal, the country's major regions have each developed their own distinctive culture. Each region also has its own landscape as well. All this goes to make Thailand a varied experience for the tourist.
The central plains are dominated by the capital of Bangkok, with its royal temples, immense shopping centers and more than 100 museums. Outside of Bangkok, the central region also has the ancient capital of Siam, Ayutthaya.
East of Bangkok, the coast stretches to the seaside playground of Pattaya. To the northeast, a high flat plateau is a region Thais refer to as Isan. Here you'll find many ancient remnants of the Khmer empire that built Angkor Wat, such as Prasat Hin Phimai.
The north is something of the cultural heart of Thailand, home to what is thought to be the first Thai kingdom of Yonok. Descendants of this kingdom established the long-lived kingdom of Lanna in Chiang Mai, which remains the capital of the north and a major tourist destination. Other popular cities in the north include Chiang Rai, a popular base for exploring the Golden Triangle, and Mae Hong Son, for those looking for someplace off the beaten track.
The islands and beaches of the south are the place for dedicated sun worshippers. The most popular destinations are the islands of Phuket and Samui.
In this section