It's taken close to a year in lock-down, but I've finally knocked off one of those long-delayed to-dos from my list: getting old negatives from travels over 30 years ago scanned. The results were somewhat mixed, since the years haven't been very kind to some of the negatives. Still, they represent some very fond memories.
This batch is from 1984. It was my first vacation since graduating from university in 1981, and my first trip to Europe. I started off in London, then traveled from there to Paris, and from there south to the Mediterranean coast, ending up with just a bit of Spain at the end.
Paris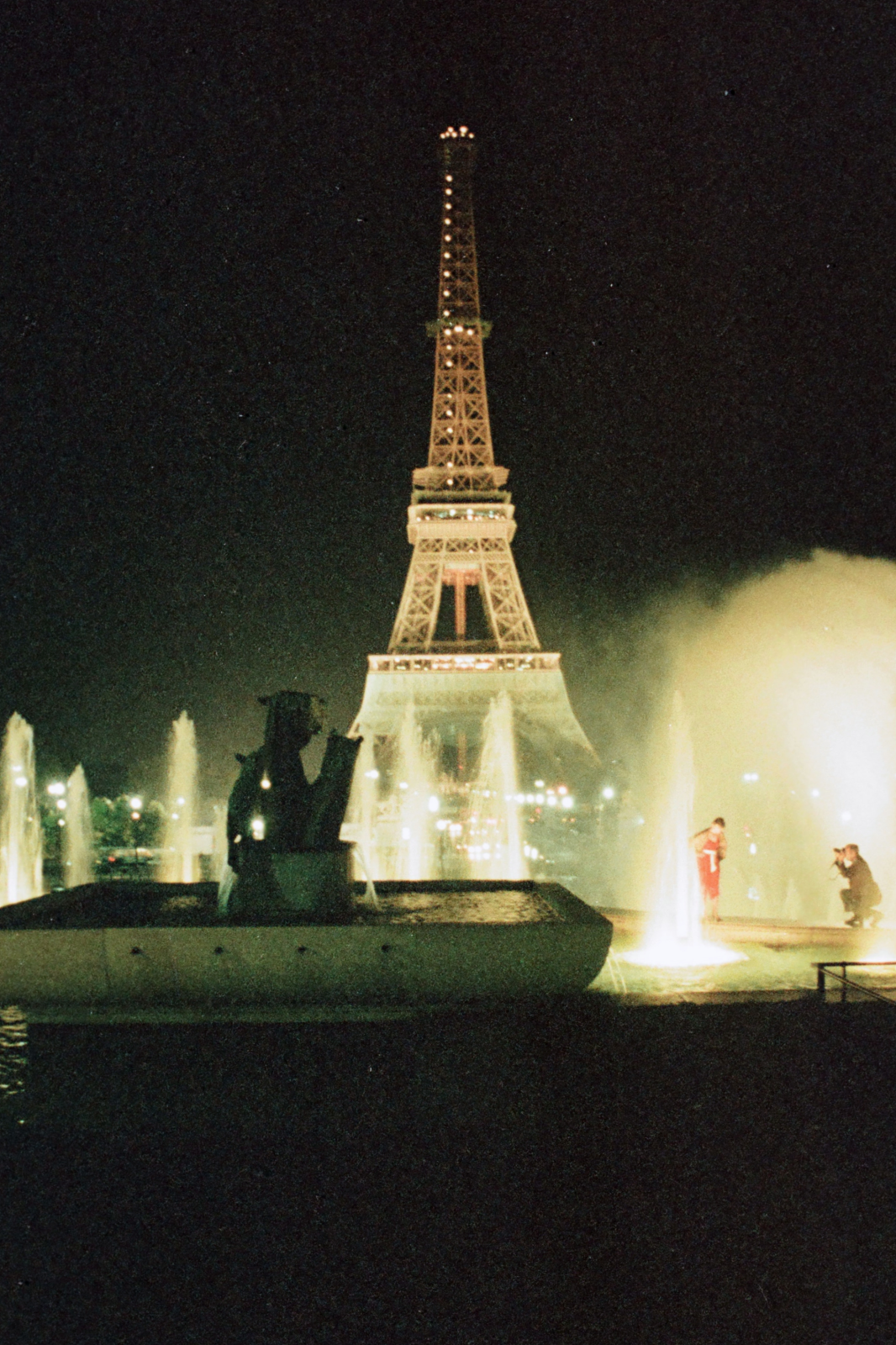 I know it's very grainy, and I can't blame it all on the age of the negative, but I still love this picture I took on my first night in Paris. It's grainy because the film wasn't all that fast, and it was night, so the exposure was very long. I didn't have a tripod, so I had to set the camera on a ledge and hold it still. That also explains the fuzziness.
The thing is, I was so wrapped up in getting the picture of the tower that I didn't notice the couple doing their own photo shoot in the foreground. I didn't know about them until after I got the film developed, but I tend to think they make the picture.
Vaux le Vicomte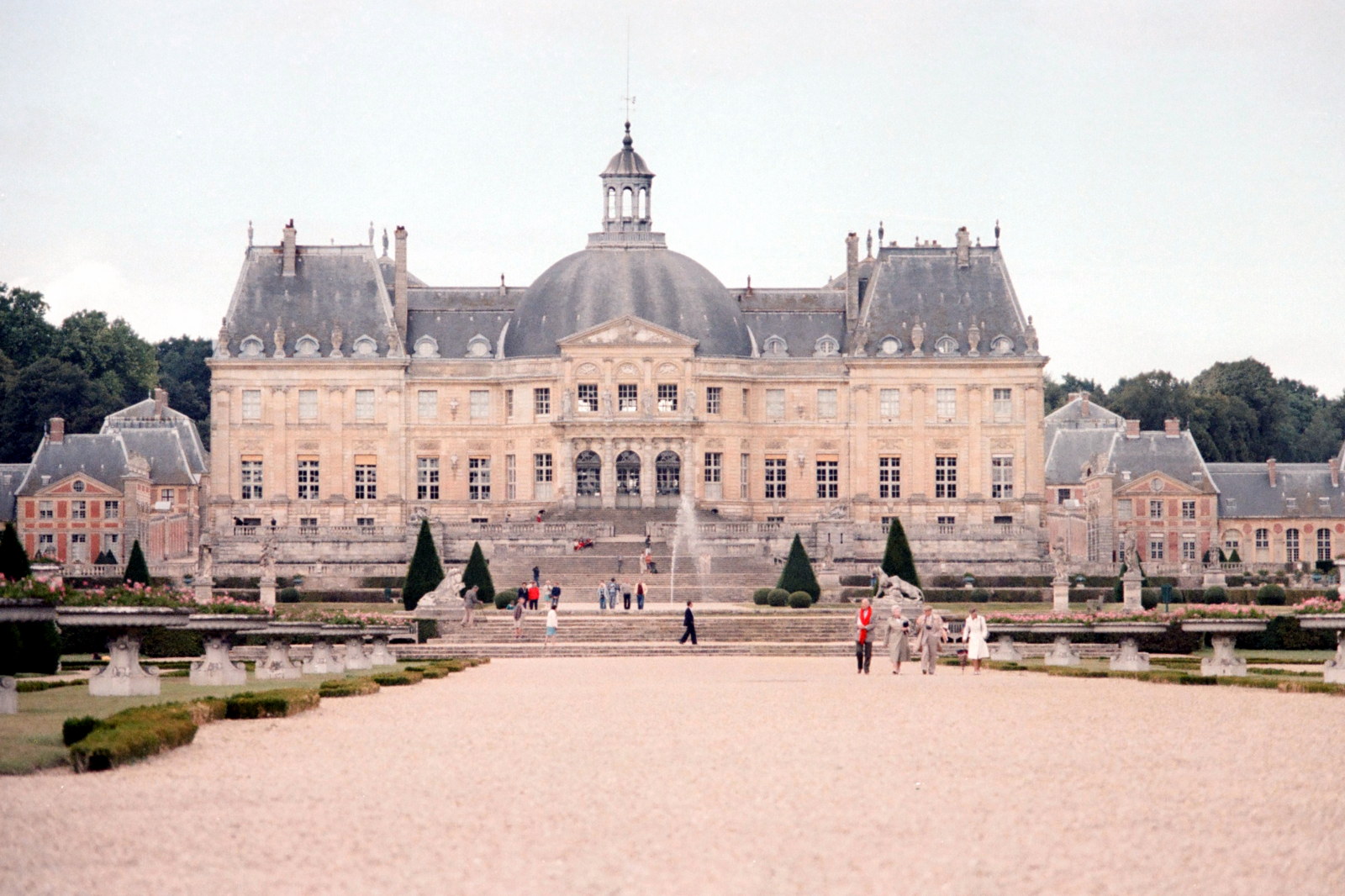 I think it's more well known today, but back in the 1980s this chateau had just been rescued from a long period of neglect and was still well off the tourist trail. It was definitely on my "must see" list when I was in Paris, even though at the time it was rather difficult to get to. I was quite lucky to meet a couple of American students at the train station who were also determined to see this masterpiece. Fortunately one of them spoke much better French than I did and was able to find a taxi to take us there.
The photo was taken from about midway down the formal gardens from the main building. I think it captures the beauty of this magnificent residence. The story behind the country estate is as interesting as the building itself. It was built for Nicolas Fouquet, who was finance minister to Louis XIV. The design team Fouquet assembled for this building went on to design Versailles, although Fouquet himself was arrested for treason a few weeks after hosting a party for the king at his new home. It seems Louis wasn't too pleased about one of his ministers having a nicer place than he did, as well as (probably rightly) assuming that Fouquet dug into the royal coffers to fund the construction.
Arles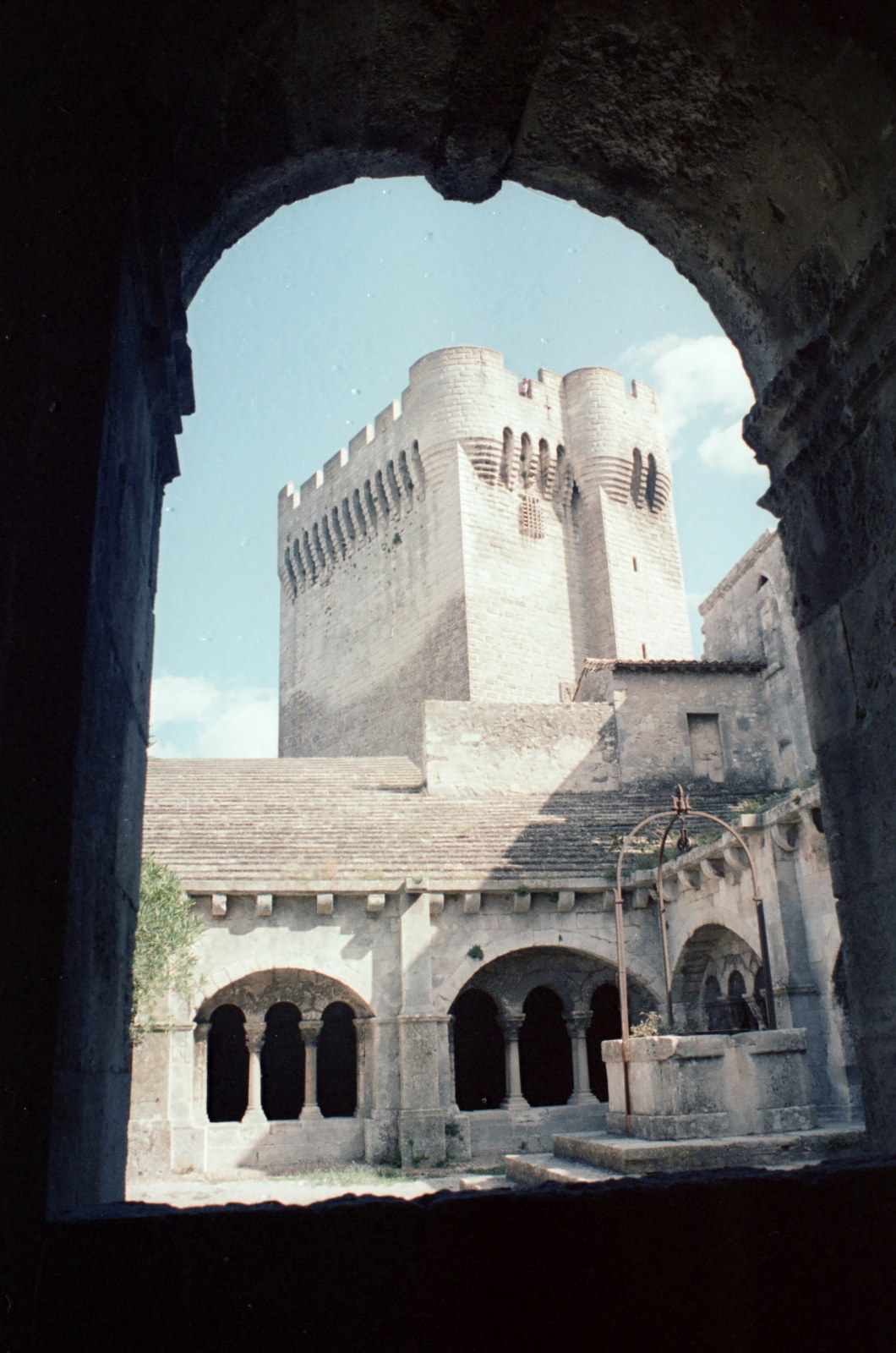 From Paris, I traveled down to the small Mediterranean resort town of Adge, where some friends had arranged a sort of house swap with someone who had a large townhouse right on the seaside there. This was before AirBnB. None of us were much for laying around on the beach, so we used the place as a base to explore the region. One place we visited for a few days was Arles, which was made famous, sort of, by Van Gogh.
The now-abandoned abbey of Montmajour is quite an interesting place, and it was a very popular sight for artists like Van Gogh at the turn of the twentieth century. I have a bit of a thing for doorways and views framed by arches, and this is still one of my all time favorites.