Cambodia Travel Guide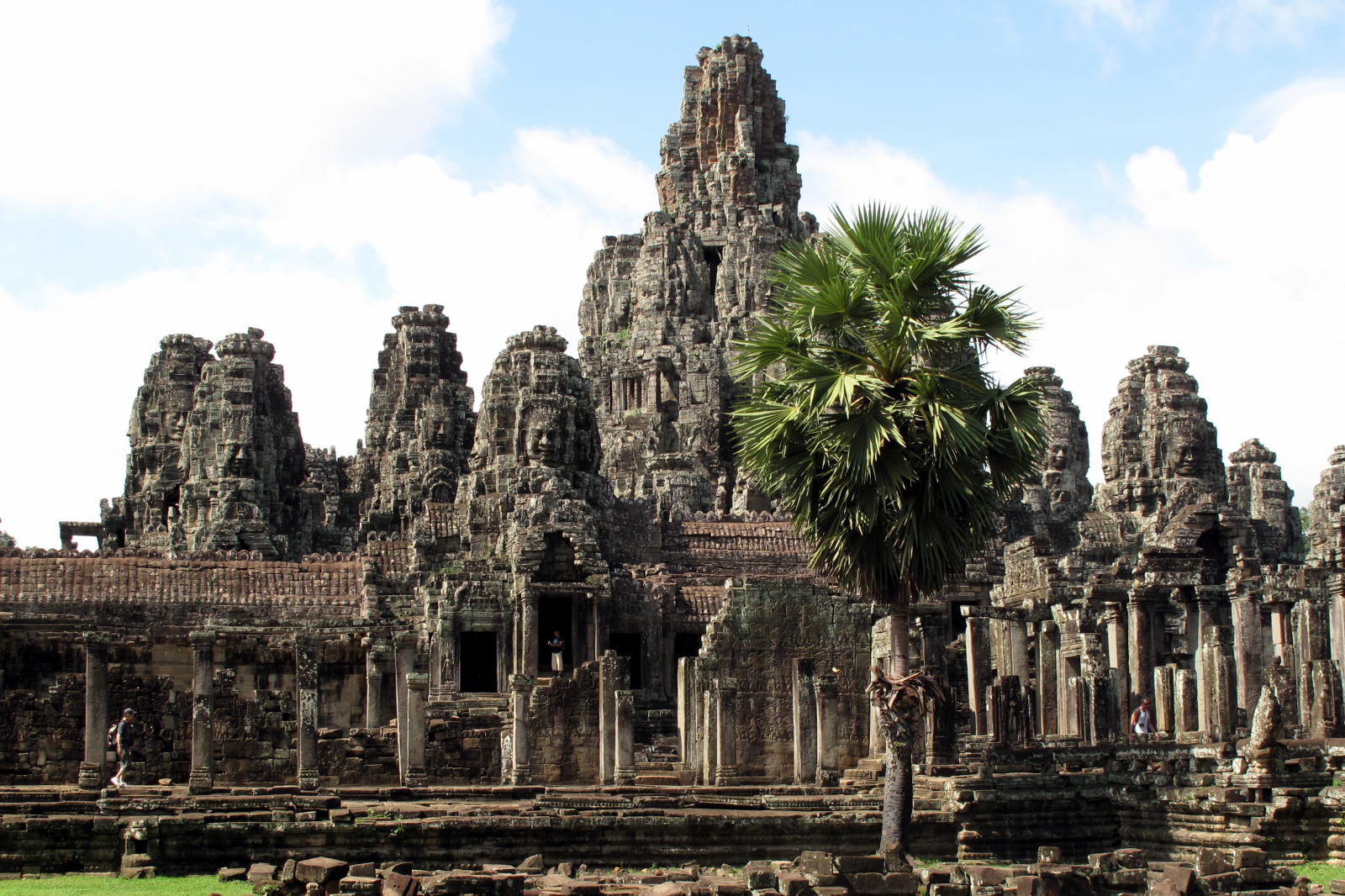 The Bayon Temple of Angkor Thom in Cambodia.
In the late 1990s, Cambodia emerged from nearly two decades of civil war in the wake of the Vietnam conflict. What started in a trickle of adventurous travelers turned into a steady flow of package tourists. As is all too common in Southeast Asia, investment poured in, often without much in the way of planning or environmental controls. Still, there are places where the old colonial charms can still be enjoyed.
The big draw to Cambodia is no doubt the massive ancient complex of temples around the largest of them, Angkor Wat. If you have a serious interest in ancient monuments, then a trip to Angkor could be the experience of a lifetime and should be planned out to make the most of it. The Cambodian capital of Phnom Phen is often over-looked in the rush to get to Angkor. While the city doesn't have nearly the history in evidence that the ancient capital has, it definitely has, or had, it's charms in the form of many colonial era building, some housing marvelous boutique hotels, and a vibrant international restaurant scene. Like much of the country, Phnom Penh has seen a lot of development in recent years, and not all of it good. Lastly, if you want some beach time, my choice is the sleepy town of Kampot or the nearby Kep seaside. By all accounts, the big resort town of Sihanoukville is to be avoided at all costs.
In this section