The P O S H Guide to Angkor Wat & Siem Reap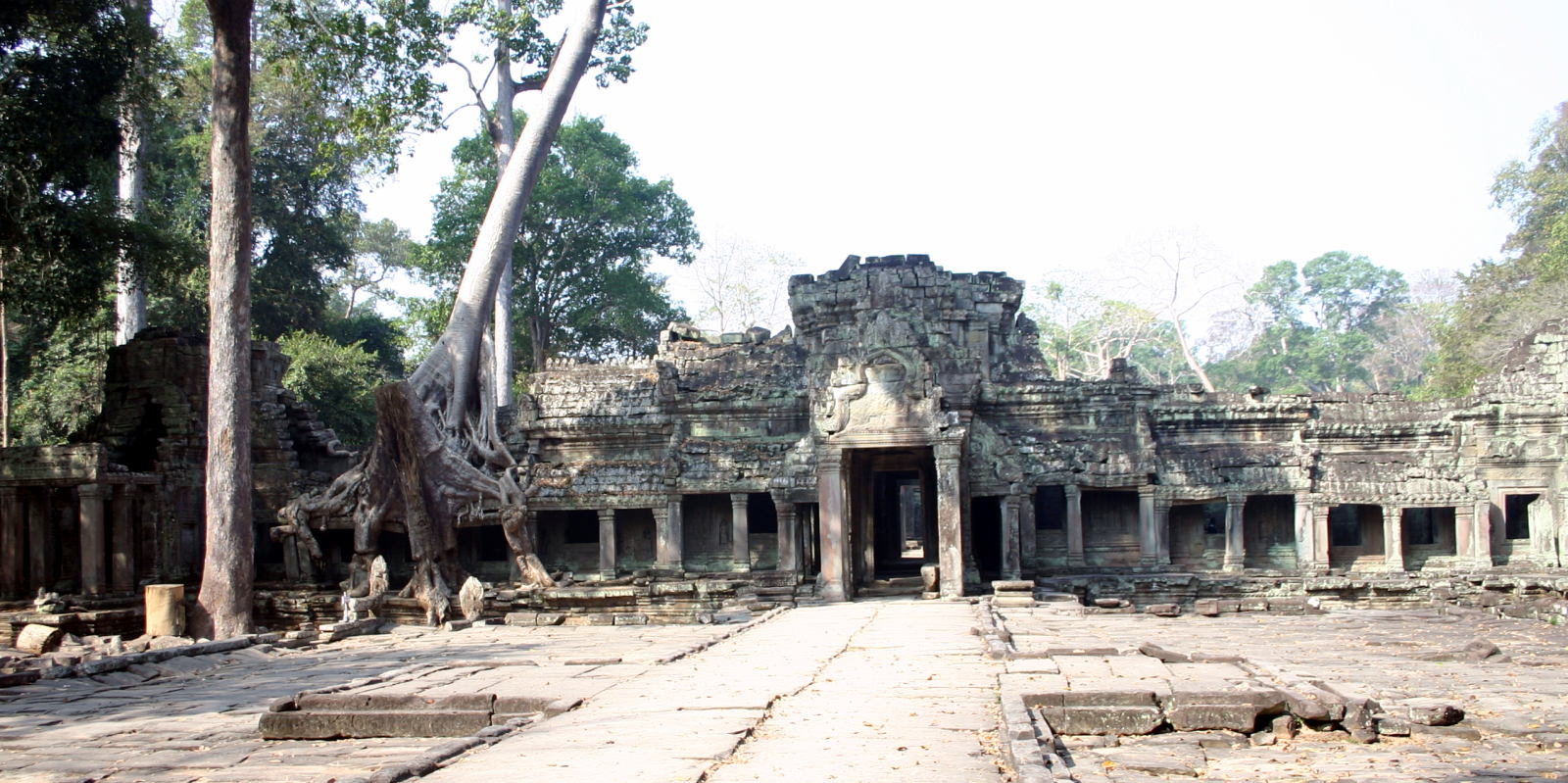 The eastern causeway entrance to Preah Khan temple.
The capital of the Khmer kingdom in northwestern Cambodia remains one of the most outstanding legacies of the ancient world. Many have the impression that Angkor Wat is a single temple, when in fact there are more than 40 sites still recognizable to this day. Visitors planning to see the ruins should allow at least three full days to get a good overview. Five days is ideal. See the "Planning Your Trip" page for more advice.
Your base for any visit to the temples will be the modern day town of Siem Reap. It is located just a few miles outside of the temple complex. Most visitors arrive there by air, although road and water transport are also possible. See our page about getting there for more information.
See the guidebook page for a couple of recommended books on the temples themselves. The general guides to Cambodia listed will also contain extensive information about the temples.
While many people visit only the temples at Angkor, bypassing the capital of Phnom Penh is a mistake. While there isn't a lot to see in the city, there are some interesting sights, such as the royal palace and national museum. More importantly, the small capital on the banks of the river from the great lake is a laid back place to rest up and enjoy some good food and good shopping.
Being a Responsible Tourist at Angkor Wat
The temples of Angkor are among the world's most remarkable monuments and archaeological sites. These sites represent an incredible asset that can serve to benefit Cambodia and its people for many generations. While they may have been around for a thousand years, these sites are fragile and must be treated with respect and care. To be a responsible tourist, simply follow these basic guidelines:
Do not purchase ancient artifacts, including glass and stone beads, pottery, stone tools and metal objects.
Dispose of your rubbish appropriately and keep heritage sites clean.
Respect the temples, they are active religeous monuments and world heritage treasures.
Refrain from touching carvings and bas-reliefs as this damages the stone.
Conserve water in Siem Reap as the water table is dropping, which may make the monuments unstable.
Try to use environmentally friendly transport, such as bicycles, electric bikes or horse-drawn carts in the park.
Help the local economy - purchase Cambodian-made products.
Patronize businesses that support culture / heritage, look for the Heritage Friendly logo.
In this section
Angkor Wat Temples
There are more than 40 accessible sites in the Angkor Wat area. The following selections highlight the most interesting as well as the most commonly visited. If you need help sorting through it all, here's some very rudimentary advice: You must visit the temples of Angkor Wat and the Bayon, or you haven't even been to Angkor. Continue reading