Siem Reap Town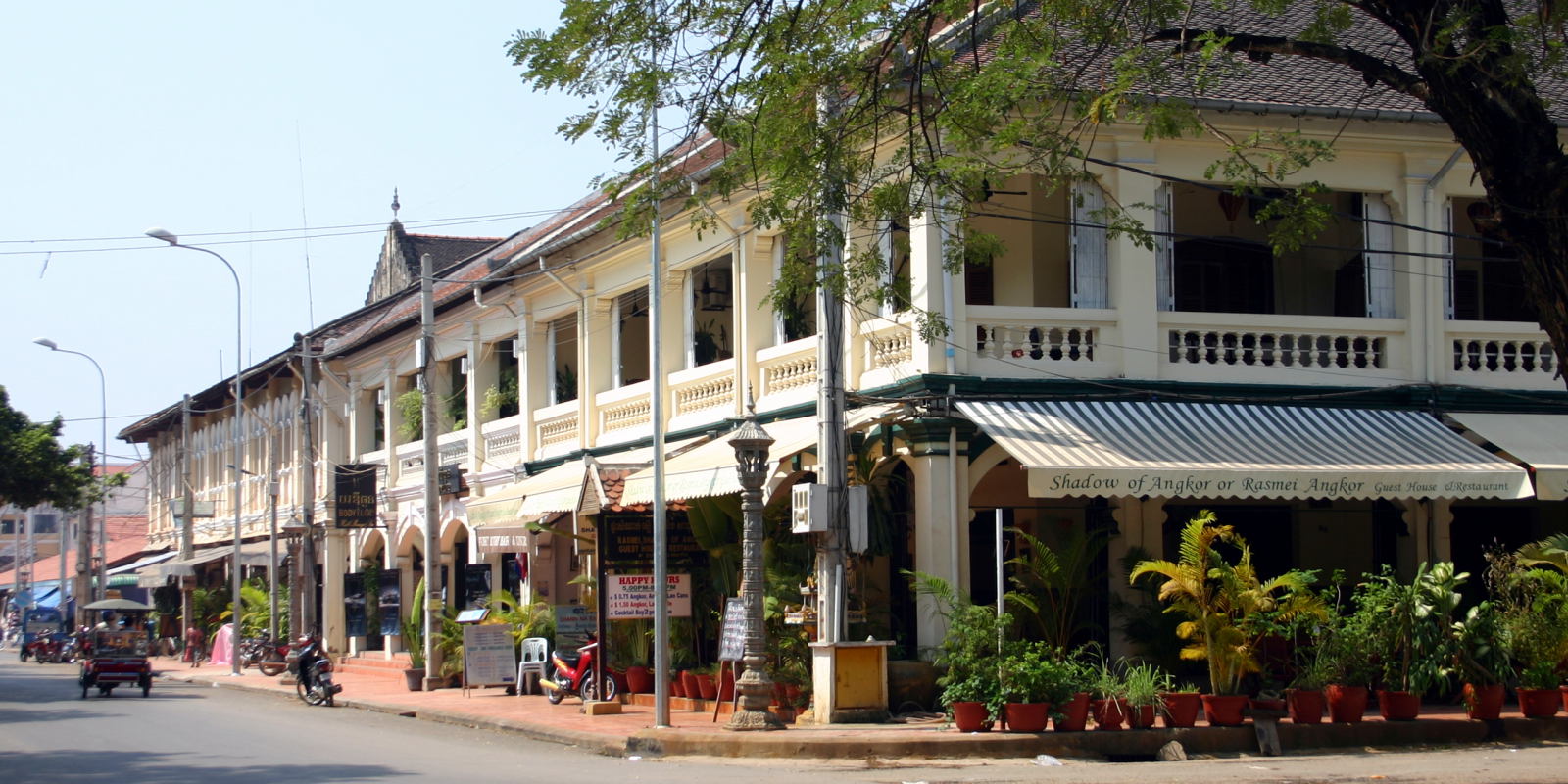 Beautiful downtown Siem Reap, near the old market.
Siem Reap is the town closest to the ruins of Angkor Wat, although it's more than just a place to sleep and catch a plane. The city has developed into one of the more pleasant tourist towns in Cambodia, if not Southeast Asia. The tree-lined streets are bordered with restored colonial buildings housing cafes, pubs and bars where people gather to relax after a hard day of trudging around the temples.
The dining and souvenir scene is focused on the streets around the old market at the south end of town. If you take a break from poking around the temples, then you can shop the old market, which is now mostly full of souvenir stalls. Around the market are a number of restaurants as well as several nicer shops selling better local handicrafts than you might find in the market.