P O S H Guide to Singapore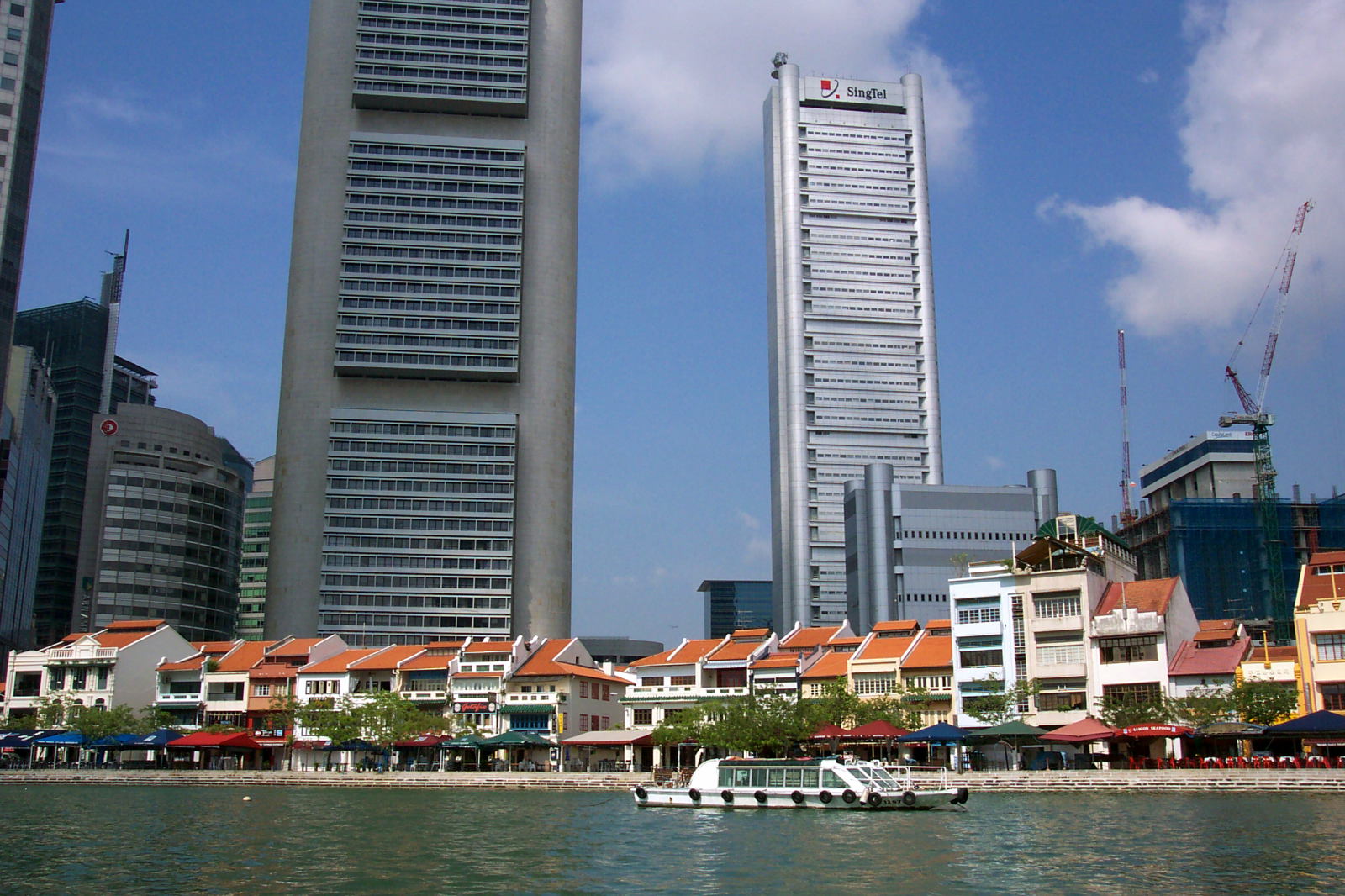 Singapore's waterfront with the city center behind.
Around Asia you will often hear some good-natured jibes at Singapore. It's often referred to as the "nanny state" for the government's apparent interest in the minutiae of its citizen's lives. However, there's no doubt a little jealousy behind the sarcasm. Singapore is, by just about any measure, a highly "successful" country. Its citizens enjoy a standard of living that is at or near the top of Asia. They have one of the best educational systems anywhere, with English as the common language. The heart of Singapore is a modern city center very much in the western style, with an efficient and integrated transportation system. One business associate of mine even refers to Singapore as "Asia for beginners." Perhaps, given the recent trend in self help books, it should be "Asia for dummies."
This POSH guide to Singapore is designed to give you an overview of the sights and experiences you can find in Singapore, along with a selection of the best hotels and other unique content. For a complete guide to Singapore, see Asia For Visitors.
Singapore is an island — actually one large one and 59 smaller ones — that lies at the tip of the Malay peninsula. The island sits between the straits of Malacca and the South China Sea. It's this strategic position that lead to Singapore's early importance as a trading port.
The main international airport, Changi, is at the east tip of the 42 kilometer (25 mile) wide island. The central business district, where most of the hotels, sights and shopping centers are located, is near the middle of the southern coast, where the Singapore River empties into the Straits of Singapore. The state's "playground" island of Sentosa lies just off the coast a little east of the city center.
Practical Information for Singapore
This page indexes our collection of general information to help you plan your trip to Singapore.
Currency
The currency of Singapore is the Singapore Dollar. At current exchange rates, one Singapore Dollar is worth USD while one USD is worth SGD.
Electricity
Power throughout Singapore is 220 to 240 Volts AC at 50 cycles. Power receptacles take UK style plugs with three large rectangular prongs. Adapters may be purchased anywhere.
Getting There & Getting Around Singapore
Read this page for an overview of Changi Airport, including arriving and departure details.
Singapore is easy to get around using the city's modern train system, and efficient taxi services.
Singapore Visas
Travelers holding passports from the USA, EU, Commonwealth or ASEAN countries are allowed visa-free entry to Singapore. The period of time allowed for free entry ranges from two weeks to 90 days.
Safety & Security
Singapore has a well deserved reputation as a safe place to visit. Crimes against tourists are relatively rare, but you'll still want to watch your valuables in crowded places, such as the Orchard Road, Raffles City or Bugis Junction shopping areas.
Singapore has so far escaped the kind of terrorism that has threatened Westerners in many other countries in the region. As a result, there are few precautions at hotels and shopping centers around the island. Cars and people are allowed free access to such places without any searches. This is not to say that you should be at all concerned about your safety in Singapore. On the contrary, you can and should enjoy your stay in Singapore without concern for your safety.
In this section