Thailand's Beaches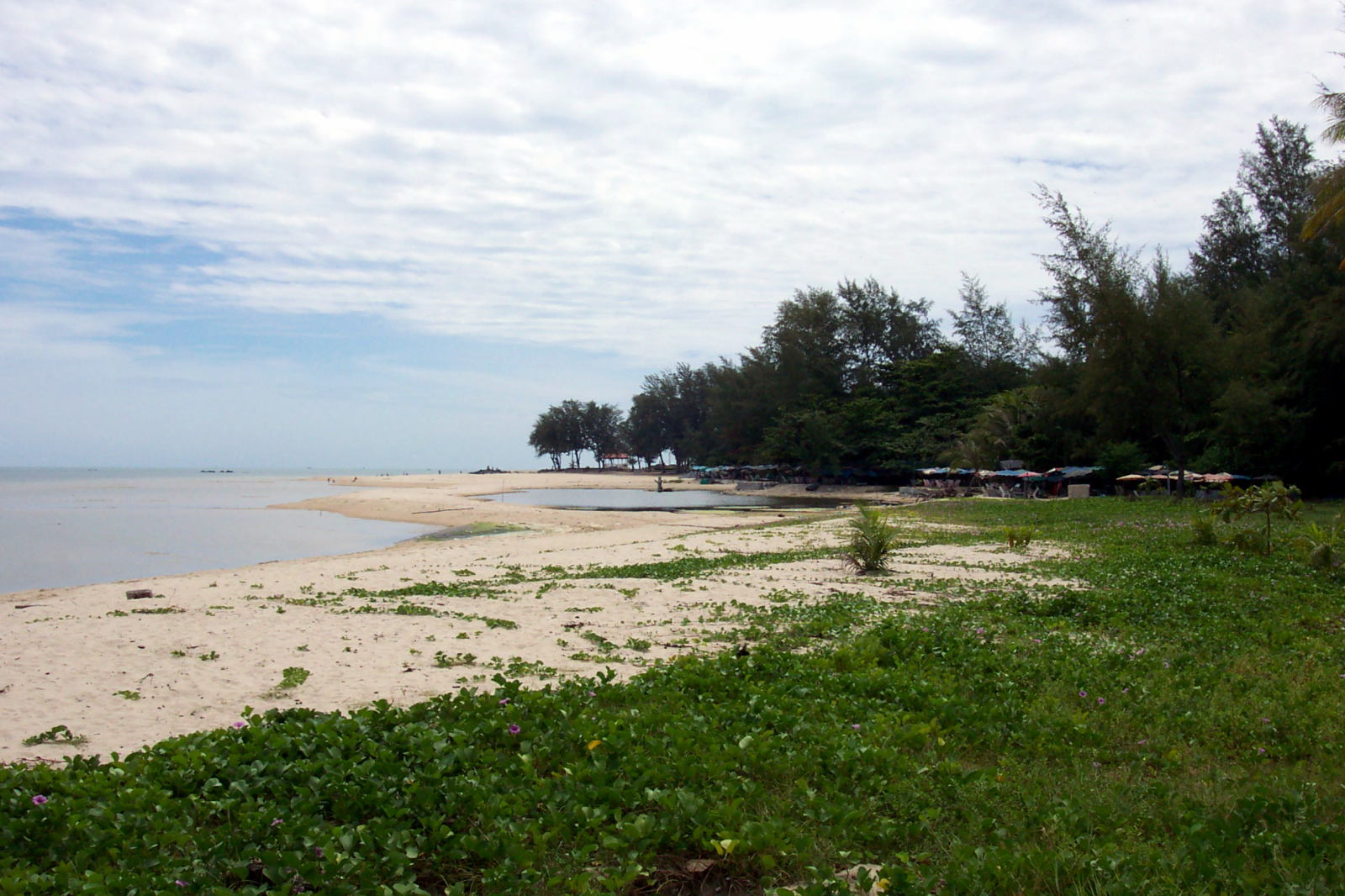 The often deserted beach at Songkhla in southern Thailand.
Hua Hin is Thailand's original beach resort. Starting late in the nineteenth century, it was visited with increasing frequency by the Siamese royalty. The arrival of the railroad in the 1920s opened Hua Hin to a wider audience. The charming Victorian-styled Railway Hotel was built soon after.
Krabi could well be described as the 'new Phuket' for the amount of development, much of which has taken place in just the last few years. Krabi's popularity is mainly due to its combination of fantastic limestone cliffs which march right down to sparkling white sandy beaches. Of course, there's also the clear waters filled with spectacular corals as well.
Pattaya is Thailand's oldest international beach resort. It was "discovered" as it were, by American servicemen during the Vietnam war. The nearby U-Tapao air base was used by the US during the war, so Pattaya was a handy "R & R" location.
About an hour's drive from Phuket airport is the Khao Lak-Lamru National Park. Although relatively unknown, even among Thais, the beach here was home to several bungalows, hotels and resorts.
Located just south of the newly popular Krabi province, Trang shares its northern neighbor's spectacular limestone cliffs and white sandy beaches. Development is starting to creep south from Krabi, and with the opening of its own airport, Trang appears to be the next big destination.
In this section