Chiang Rai Mini Guide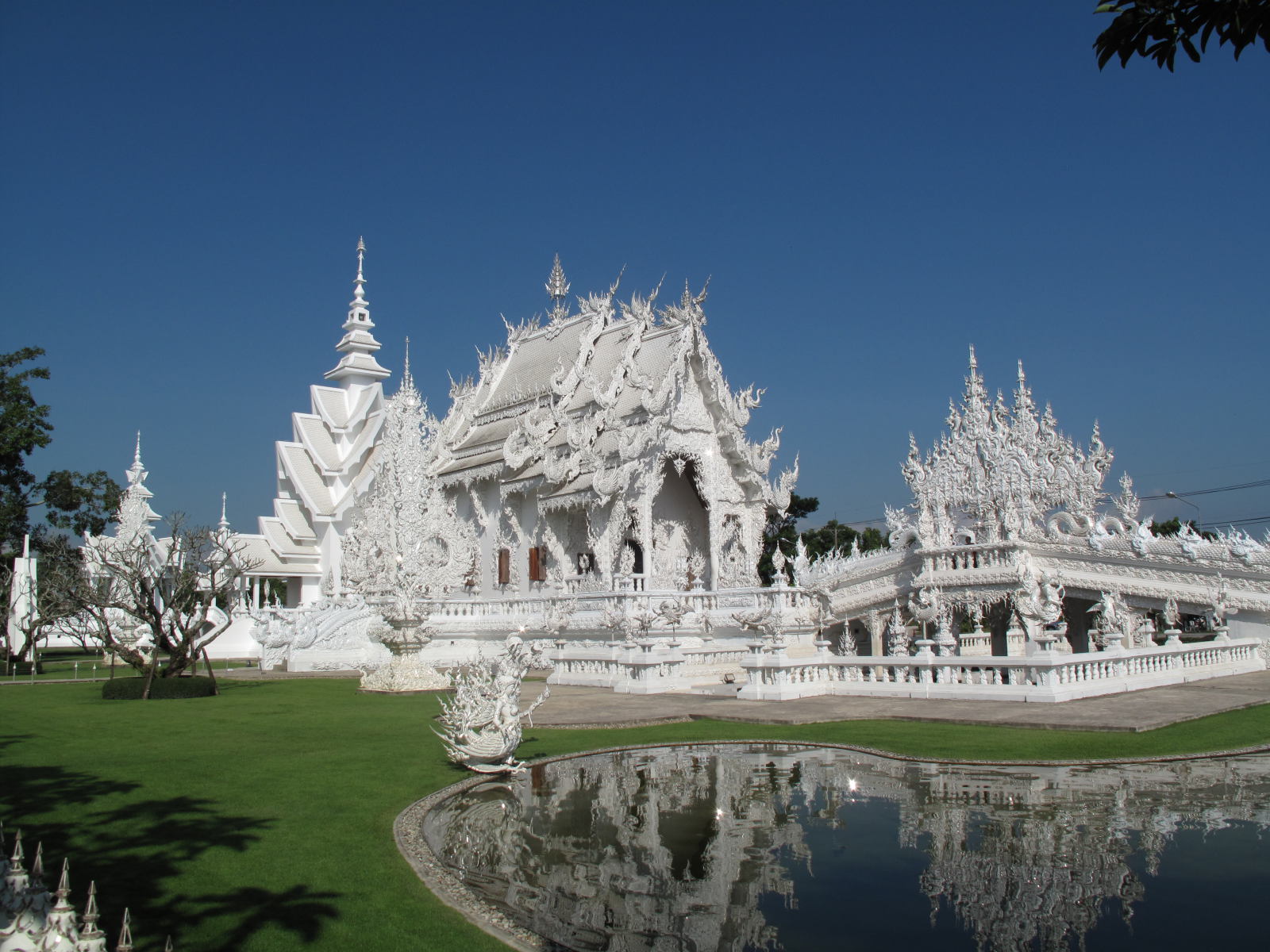 The "White Temple" of Wat Rong Khun outside Chiang Rai
Chiang Rai province encompasses the northern-most point of Thailand and includes the remains of some of the most ancient ethnic Tai settlements. The province includes several popular destinations, but while Chiang Rai isn't exactly off-the-map, it's far from over-run with tourists and makes a good alternative to the much more popular Chiang Mai to the south.
When planning a trip to Chiang Rai, it's important to understand the geography. In the confusing practice of Thai political divisions, the province takes its name from the city where the provincial capital is located. So, a trip to Chiang Rai province, does not necessarily include any time in Chiang Rai city. While the city is interesting, and possibly even under-rated as a tourist draw, it's generally not the main tourist destination. Most people who visit Chiang Rai for an multiple night stay usually head towards the old "Golden Triangle" area near Sop Ruak, where Laos, Thailand and Myanmar meet.
When To Go
In terms of weather, the best time to visit Chiang Rai is during the cool dry season, from November through March. Night-time temperatures during this time can be cool enough to require a jacket or sweater, especially in the months of December, January and February. July to September are the wettest months and best avoided. Mid to late October can be a very good time to visit, when everything is still green but the rains have slacked off.
Getting To Chiang Rai
Chiang Rai has it's own airport, just north of Chiang Rai city, with several flights a day Bangkok. Service is offered by Thai Airways, Thai AirAsia and Nok Air.
How Long To Stay
Most people stay a minimum of three days in the area, especially if they're trying to get away from it all and enjoy the natural scenery. If the history of the area as well as the scenery interests you, then you might consider a few more days.
Where To Stay
This is where understanding the geography comes in handy. If you want to be close to nature, as well as a few ancient cities, then you'll want to select a Golden Triangle resort. Otherwise, if you're more of a city person, then have a look at hotels in Chiang Rai town.
Getting Around
If staying within Chiang Rai City, most of the sights are within easy walking distance, and there are tuk-tuks widely avaialble around town to take you to more distant destinations. If staying within the Golden Triangle area, you will be almost totally dependent on your hotel or resort for your transportation. In either destination, you may wish to book an airport transfer to get you to or from the airport.
What To See & Do
Within Chiang Rai town, there are several interesting old temples as well as a small night bazaar selling local handicrafts. You can find a map of the sights with links to all the details at ThailandForVisitors.com. In the Golden Triangle, the main attraction is the natural scenery of the Mekong River and nearby jungle. Some of the resorts in the area offer the chance to work with elephants for a day or more.
In this section