Indonesia Travel Guide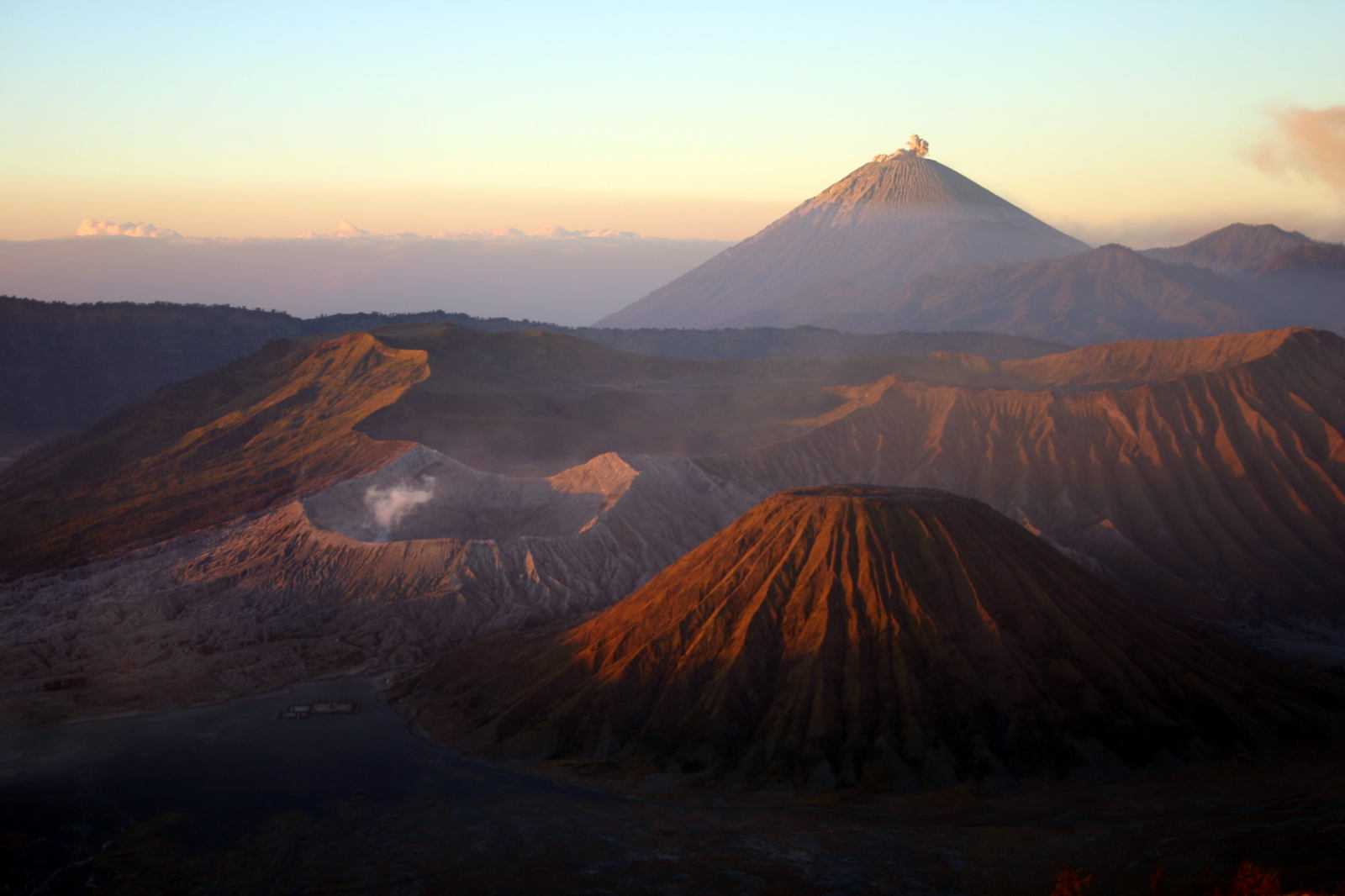 Traditionally styled boat off Candidasa beach, Bali.
Indonesia's vast expanse presents a unique challenge to the traveler. The nation consists of more than 10,000 inhabited islands spread across about 3,000 miles of ocean stretching from the Southeast Asian mainland down to Australia. A tradition of trade stretching back more than 1,000 years has given the many islands a diverse set of cultures to explore. Although events of the last few years may lead many to believe that Indonesia is a place rife with unrest, the fact is that in most of the country it's business as usual.
With so much area to cover, it can be difficult to know where to start. First and foremost, there's the resort island of Bali, but in addition there are a few other destinations you may want to consider.
Indonesia Highlights
Bali
Bali - The word is almost guaranteed to evoke a vivid image in people's minds, even among those that have never been there. The place has achieved an almost mythical status. Can any vacation destination possibly live up to such a reputation? Well, maybe. Check out our extensive guide to Bali to find out about all the island has to offer.
Yogyakarta
To the west of Bali is the big island of Java, Indonesia's most densly populated island. At its center is Yogyakarta, once the capital of a great kingdom, and near "Yogya" is one of Buddhism's largest single monument, Borobodur.
Tana Toraja
High in the mountains of central Sulawesi is one of Indonesia's most unique cultures, in the land of Tana Toraja. In the boulder strewn valleys, you will see traditional tongkonan houses set in terraced rice fields.
In this section