Thailand's Tropical Islands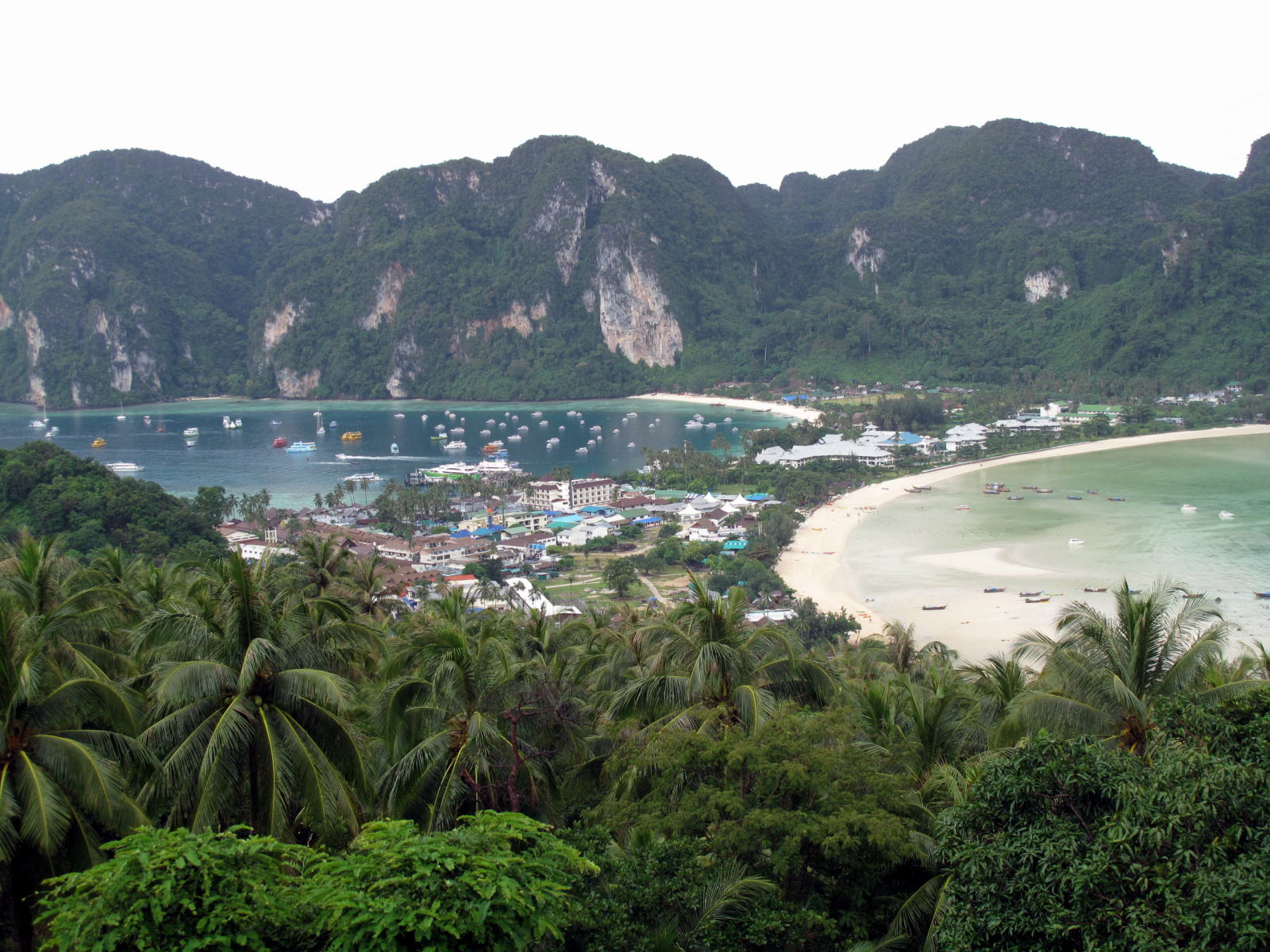 View of Phi Phi from one of the hills
Thailand's many coastal islands are each proclaimed to be a paradise - the ultimate tropical getaway. Obviously, they can't all be perfect, if any of them are. Each has is own fan, and it's difficult to say which one will be the "right" one for you. Still, finding out could end up being a lot of fun!
Koh Chang in Trat province is the last of Thailand's big islands to be developed into the "next Phuket". It's the "last" quite literally, as the island sits just off the coast of Cambodia. Koh Chang is about as far east as you can go along the coast and still be in Thailand.
Like Koh Samet below, Phangan has traditionally been the province of budget travelers. It's where the backpacker set escaped to when Samui started getting expensive. But the luxury resorts are starting to follow as they seek out new deserted beaches to get away from it all.
Just off the mainland at the southern end of Krabi province are the two large islands of Lanta Noi ('Little Lanta') and Lanta Yai ('Big Lanta'). The two big islands are at the center of a group of 52 islands, 15 of which have been designated as the Koh Lanta National Marine Park.
The Phi Phi islands lie near the mouth of Phang Nga bay at about an equal distance from Phuket and Krabi towns. Although technically part of a national park, the islands have been developed almost as long as Phuket.
Phuket is Thailand's largest island, a idyllic site for the country's premier international beach resort. Much of the island's charm is that the ocean facing west coast is lined with a series of bays where white sand beaches span between two rocky points.
Samui is the largest of about 80 islands lying off Surat Thani province. Tourists started visiting here in the early 1970s and the place started to gain popularity among the backpacker set as Phuket's rising number of visitors started making it too expensive.
In this section
Phuket
Phuket is Thailand's largest island, a idyllic site for the country's premier international beach resort. Much of the island's charm is that the ocean facing west coast is lined with a series of bays where white sand beaches span between two rocky points. Continue reading