Bali Hotels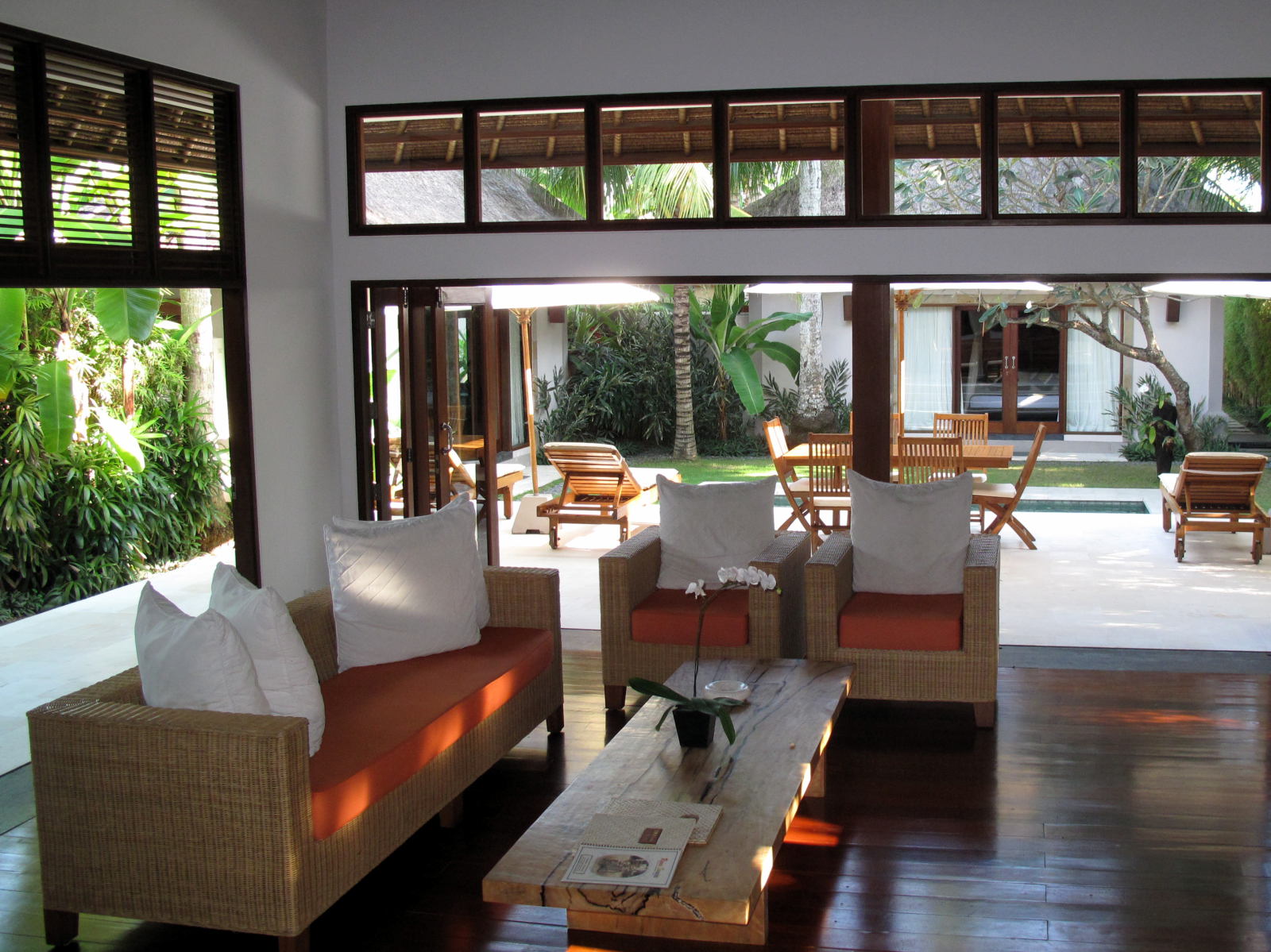 The main living area of Villa Sasoon in Candi Dasa, Bali.
As befits an island where tourism is the main — practically the only — business, Bali has hundreds of luxury hotels, resorts and private villas. Every major destination has its share of POSH places to stay, so the first thing you need to decide is which part of Bali you want to stay in.
Villa Rentals
As one of the world's leading vacation destinations, there are a lot of options on Bali for accommodations outside of the standard hotels. Bali boasts a wide selection of vacation homes - "villas" in vacation-speak - for rent. Most of these have three or more bedrooms and are usually offered on a weekly rather than nightly basis. They are quite attractive for large family vacations or small self-organized groups.
Bills itself as "the premier villa rental agency in South East Asia and Australasia." Offers an extensive list of vacation homes for rent on Bali, and promises "local representatives to assist clients during their villa rental. We can also arrange everything from chefs to car hire, nanny services to helicopter transfers. All you have to do is arrive and relax on your Villa Getaway."
Below is my own selection of places that I think are worth consideration for both their location and quality. If you don't like these you can check out a list of the current popular hotels from out supplier.