Langkawi Travel Guide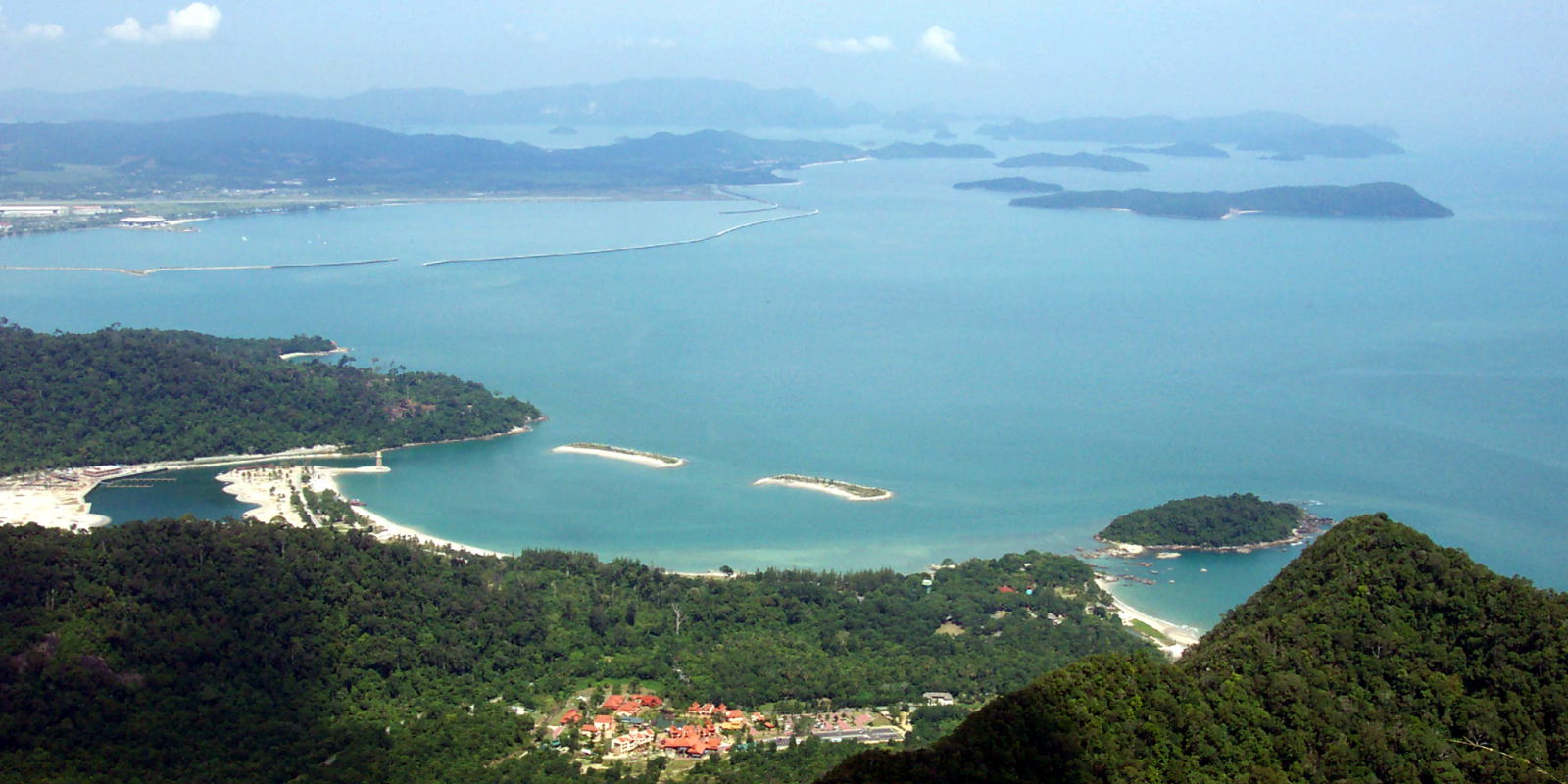 The view from atop the island's highest mountain.
Malaysia's resort island of Langkawi doesn't seem to get the recognition it deserves. There's spectacular scenery, sandy beaches and a very good selection of resorts, all of which matches anything on offer in Thailand just to the north, but Langkawi doesn't seem to get as much attention as Phuket or Samui. Of course, many might see that as a good thing.
Most of the island's development is along the southern coast of the island, especially around the airport. However, most of the luxury resorts are along the northern coast. Aside from sand and sea activities, there isn't a lot to see and do on Langkawi. The most memorable and unique sight, for me, was a trip through the mangrove forest feeding eagles . See my full Langkawi travel guide at AsiaForVisitors.com.
Getting to Langkawi
The easiest way to get to Langkawi is to fly there. The island's small airport can be reached from Penang and Kuala Lumpur. Airlines flying to Langkawi include Malaysia Airlines System, Air Asia and Firefly.
You can also reach Langkawi by boat from Penang, the Malaysian mainland, or Satun in Thailand.
Langkawi Hotels & Resorts
There are many lovely resorts scattered all around Langkawi. For the most part, there is no single best place to stay, and the best resorts, listed below, are in the more remote parts of the island. The Datai seems to be widely regarded as the best that the island has to offer, but I personally think the beach at Tanjong Rhu is one of the best in Southeast Asia.